Classical Guitar Lessons
Classical Guitar Lessons in Bergen County, NJ, NY, & Online
Serving towns of Cresskill, Fair Lawn, Glen Rock, Old Tappan, Ridgewood, and more for over 15 years!
 
Acoustic Guitar | Electric Guitar | Ukulele 
Songwriting & Composition | Improvisation

Are you interested in classical guitar instruction? 
Welcome, and thank you for visiting! We offer private, one-on-one classical guitar lessons for beginners to advanced guitarists of all ages. (In-home and virtual lessons are available).
 
Our students include those just getting started, competition winners, crossover players, experienced musicians, and a mix of wonderful people interested in classical guitar.
The classical guitar is such a wonderful instrument and is used to play a wide range of the most beautiful music including Renaissance, Baroque, Romantic, and Contemporary pieces.
Classical guitar technique is also helpful with a wide range of fingerstyle playing in pop, rock, jazz, and folk.

Learn your favorite pieces by composers including: Albeniz, Bach, Barrios, Carulli, Lauro, Sor, Tarrega, Villa-Lobos and more...
Strengthen your technique, right hand arpeggios, tremolo, and more. 
Improve your sight reading, chord vocabulary, and understanding of the pieces. Standard notation, TAB, and chords charts can all be helpful.
Learn about contrasting elements, play more expressively, and sound beautiful.
Expand your repertoire - learn to create full and beautiful sounding solo guitar & chord-melody arrangements.
Also great for guitarists from jazz, rock, and other backgrounds looking to play solo guitar pieces, strengthen right hand finger independence, and explore the world of fingerstyle and classical.
(Offering in-person and online virtual lessons) Learn more about our guitar instruction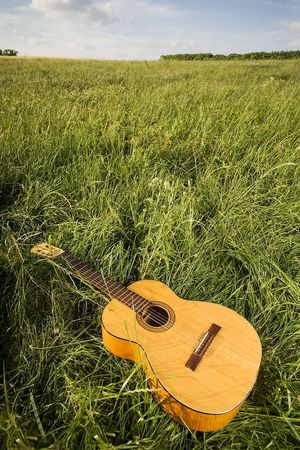 Would you like more information? Or schedule a classical guitar lesson?
Enroll Today
📞 (201) 873-1839

Send us a message using the contact form or by phone and we will get back to you shortly!
What Will We Learn?
Whether you are interested in Baroque music, Romantic Spanish guitar, or assembling your own finger style classical guitar arrangements, we can we can work together to address your unique goals and discover joy in the process.
More importantly, you will learn pieces with a classical guitar approach including detail oriented practice tricks, assigning roles to polyphonic music, and concepts for expressive interpretation. 
 
General Subjects for Classical Guitar
Posture
Right Hand Techniques (free stroke & rest stroke, arpeggios, tremolo…)
Left Hand Technique 
Planting/preparation 
Sight Reading
Theory

Whether you are just getting started or working on advanced classical guitar repertoire, there are a variety of pieces and composers to choose from including those originally composed for the guitar or transcriptions from other instruments. Here is a small list of some popular classical guitar favorites:

Popular Classical Guitar Pieces
Greensleeves
Lesson for Two Lutes
Canarios
Minuet in G
Bourree - BWV 996
Prelude in Dm - BWV 999
Aguado Estudio in Am
Carcassi Etude no. 1, op. 60
Carcassi Etude no. 3, op. 60
Carulli Prelude in C
Sor Etude in Bm
Lágrima 
Adelita
Capricho Arabe
Recuerdos de la Alhambra
Tango
El Testament d'Amelia
Romance Anónimo 
Asturias (Leyenda)
Cavatina
Natalia Vals Venezolano no. 3
Barrios Vals no. 4
La Catedral
Villa Lobos Prelude no. 1
Villa Lobos Etude no. 1
Brouwer Etude 6
Tuition and Schedule
Tuition Rates
$80 - 1 hour lesson
$110 - 90 minute lesson 
Tuition schedule 
Fees may be paid either monthly, or at discount rate per semester.
Lessons are held at least once per week.
Study Classical Guitar in Bergen County NJ
Classical Guitar for Kids
Classical guitar is a great way to start and children really love their lessons. Starting with classical guitar early can build a solid foundation of technique and other disciplines which can then be applied to further studies. The nylon string classic guitar is also easier on the fingers which can be more encouraging when getting started. There are also various sizes (1/2, 3/4, full) available and you can reach out if you need help selecting a comfortable instrument.
Classical Guitar for Teens
Middle school and high school students find classical guitar exciting and are very enthusiastic to explore another world of music. We often discuss music history and culture, broadening their appreciation. We also offer training for ABRSM (Associated Board of the Royal Schools of Music), music therapy, music majors, and any other school or university preparation.
Classical Guitar for Adults
Perhaps adults are some of the most enthusiastic classical guitar aficionados. Many players, including experienced guitarists, choose to branch out and learn classical guitar to strengthen their technique or expand their repertoire. These include classical guitarists, songwriters, rockers, and acoustic fingerpickers. In today's hectic world, they find it a refreshing relief to discover the simplicity of just the hands and the guitar, the organic beauty of sound, and heartfelt pieces.
In-person and virtual guitar lessons are available.
Are you looking for classical guitar lessons near your area? Or online guitar instruction?
We look forward to learning about your musical interests. Get started now and never look back.
Give us a call or you can fill out our contact form. Simply press the button below to get in touch.