What Clients Are Saying:
"

Leon is a fantastic teacher-- he immediately was enthusiastic and interested in helping me along to grasp the songs I wanted to work on. His teaching style is very clear and has had me learning at a faster pace with a more thorough understanding of the material then I ever have before. He's extremely personable and always inviting you ask questions and grasp the theory behind the music. He writes everything out for you, and makes it pleasurable and easy to practice. I'm extremely happy with Leon and would recommend him to anyone looking to learn guitar -- beginners or advanced players-- Leon is a great teacher." - Tom
Lessons
Classical Guitar | Electric Guitar | 
Songwriting & Composition | Improvisation
 
Premier choice for dedicated guitarists - beginners to advanced players welcome. Music lessons kids AND adults love! Instead of feeling like a chore, we help guitar lessons become the most exciting part of your week. It is an honor to work with such happy, dedicated students and parents for over 15 years. A holistic approach, limited enrollment, and extraordinary retention rate serve to make the most of your music experience and let us focus on YOU. Many students go on to perform in school and community settings, while others continue to pursue their own groups and recording projects.
Private lessons in the comfort of your home and friendly environment. (In-home or virtual online lessons) No driving or scheduling hassles. Flexible payment options. Enjoy learning your favorite songs and styles including classical, fingerstyle, rock, pop, jazz, folk, world music, and more. Discover the art of music making with a high quality program uniquely personalized just for YOU. Step-by-step guitar techniques, principles of language immersion, philosophies and problem solving skills will help you overcome challenges, have fun in the process, and continue your musical journey... 
 
Have fun, experience real results, and develop your passion. Save yourself the frustration and play guitar the way you have always wanted. Grow as a musician. Discover a source of intrinsic joy in your music practice. Through this, you can experience all the benefits of playing an instrument, and apply these teachings to other aspects of everyday life. Feel the transformation and lifelong gift of music.
Learn more about our lessons here
Playing a musical instrument is one of the best investments you can ever make with powerful benefits on your health, cognition, social, and emotional well-being.
Are you ready to experience the following?
Boundless enthusiasm
Excited to pick up the guitar every day
Inspired to play the songs you love
Play guitar the way you have always wanted
Feel amazing as you unlock your inner musician 

Would you like to learn more? I would be happy to discuss your guitar goals and music interests.
Next sessions start December 21, 2021 
(Limited spots available) Please reach out for availability, rates, schedule & more info.
⬇️Click the button below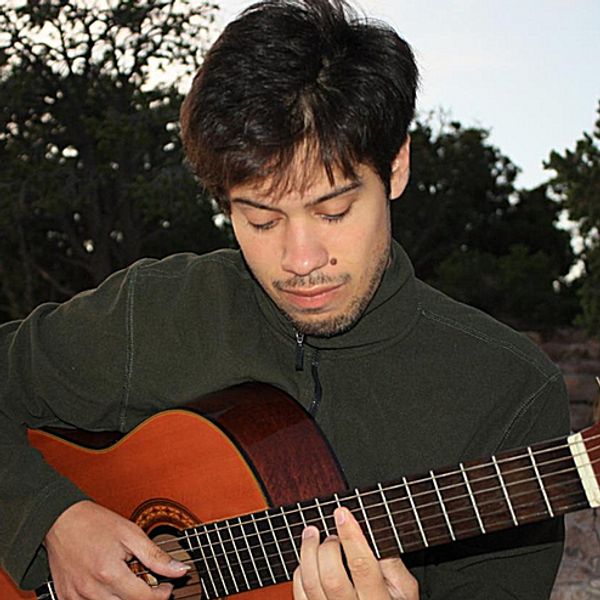 "

I have learned more with you in a few weeks than my entire semester at University as a performance major " - Joe
"

Above all, I would like to point out that Leon is a very patient teacher, and he understands each of his student's unique needs, never insisting one way or one style. I would recommend Leon to any level of players, but especially to the advanced ones. We all know how hard it is to find a teacher who can challenge and cultivate advanced level players." - Stephen