Many Faces of Queen (Limited Edition, Colored Vinyl Import)
NEW! Double LP - Disc 1 features early recordings by Queen and Smile.
Disc 2 features covers of classic Queen songs performed by members of Journey, Whitesnake and more!

The Adventures of Leonid is featured on Disc 2 with their recording of "I'm Going Slightly Mad" written by Freddie Mercury. (Music Brokers, 2020)
Take Your Whiskey Home: A Millennium Tribute to Van Halen 1977-1984
Van Halen Tribute album featuring a cover of the classic "I'm the One" performed by Leon Muhudinov and The Adventures Of Leonid, with Michael Mazzarella on vocals, and Mad Mike Cullens on drums. Released Sept. 2012 on Versailles Records, Take Your Whiskey Home: A Millennium Tribute to Van Halen 1977-1984 includes current/former members of Journey (Jeff Scott Soto), Aerosmith (Jimmy Crespo), Black Sabbath (Vinnie Appice), Ozzy Osbourne (Jake E. Lee), Dio (Rowan Robertson) and more!  
Tasty Guitar Treats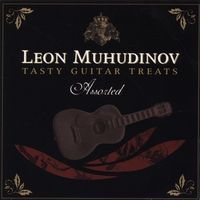 Solo album by Leon Muhudinov - an assorted collection of guitar music with classical pieces by Tarrega, Lauro, popular favorites by the Beatles, Scott Joplin, & original compositions.
"This beautiful album is a rewarding surprise in the Instrumental Music scene"
- Marcelo Trotta
Romance Anonimo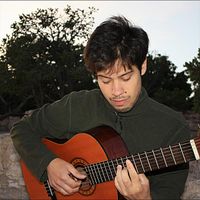 A charming romantic classical guitar piece. Its origins and author are unknown, the piece is also known as Anonymous Romance, Spanish Romance, Romance de Amor and Romanza.
Performed by Leon Muhudinov.
iTunes     Spotify     Apple Music     Google Play    Deezer    Amazon    bandcamp
Three Odd Numbers: Themes from Psycho, Halloween, and Exorcist
A bizarre group of Halloween themed movie soundtracks driven by electric guitars and exotic instruments, including works by Herrmann, Carpenter, and Morricone.
Debussy: Suite Bergamasque, L 75: III. Clair De Lune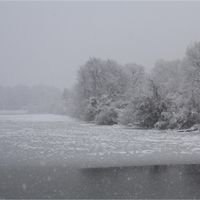 Concert recording of Clair de lune performed by Woodside Guitar Duo, Gus Baxter and Leon Muhudinov.                            
America the Beautiful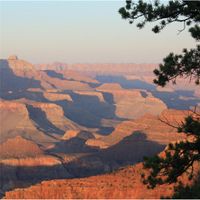 A gentle acoustic guitar instrumental arranged while on a cross country journey visiting America's National Parks.
iTunes     Apple Music   Amazon    Spotify
Lesson for Two Lutes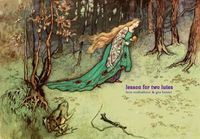 Early lute music performed by Woodside Guitar Duo, Gus Baxter and Leon Muhudinov.
Forest Dance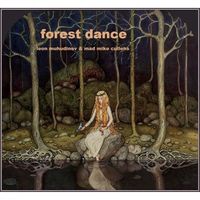 Electric Sitar and Percussion instrumental by Leon Muhudinov and Mad Mike Cullens.